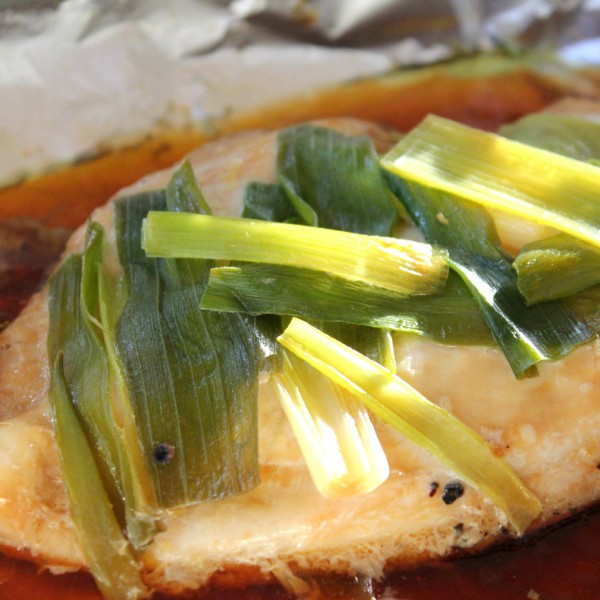 Ingredients
4 chicken breasts
2 tablespoons soy sauce
1 heaping tablespoon dark brown sugar
1 tsp. grated ginger (fresh or from a jar or refrigerated tube)
2 green onions, cut into 2-in. lengths and then into slivers
Freshly ground black pepper
Directions
In a large bowl, combine soy sauce, brown sugar, and ginger. Add chicken, toss to coat, cover, and chill for at least 1 hour and up to overnight.
Preheat oven to 375°. Lay out 4 pieces of aluminum foil, 6 to 8 in. long each. Put 1 piece of marinated chicken in the middle of each. Top chicken with green onions and sprinkle with pepper. Fold 1 side of foil over the chicken to cover it, fold opposite side of foil over first fold, and then fold in each end once to seal and create a little packet.
Lay packets on a foil or parchment-lined rimmed baking sheet (packets will leak while cooking, and the marinade is difficult to clean up once it cooks onto a pan). Bake until chicken is cooked through and marinade is reduced and starting to caramelize in each packet, 25-35 minutes depending on thickness of chicken.
---